Mizushima: Weekly Planning Stamp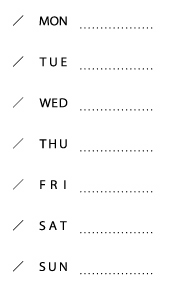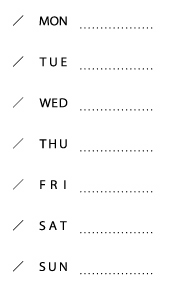 Mizushima: Weekly Planning Stamp
Use this stamp to make your weekly schedule or meal plans.
Size: 1 x 1 ¾ x 1 ¼ in (26 x 44 x 33 mm)
Mizushima was founded in 2006 by a polka dot-loving designer and a shop owner who adores stripes. Finding inspiration in high quality materials from around the world and in the fine craftsmanship of their native Japan, they produce cool, unique, and sometimes funny stationery.